We helped Native West start there business. With a wide array of solutions, from IP Phone Management, Bidding System, and not only designing there website but also getting it on top of search engines.
Website Design
IT Services was responsible for the design and development of Native West main website.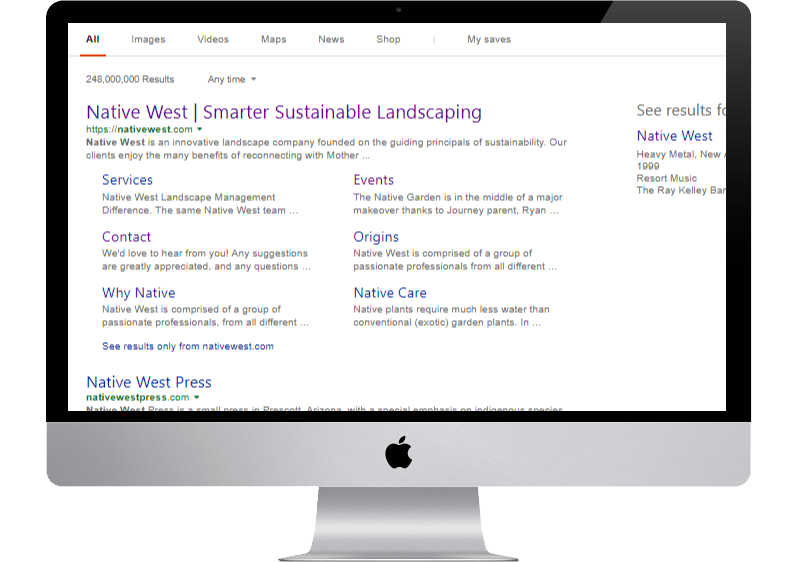 SEO
Additional Site Links in Search Results
Native West was a term that was difficult to compete for because it was dominated by Native American related topics.  But in short order and proper site structure search engines not only gave us the top spot we also displayed with additional search results
Phone System
Managed Phone System
Managed Phone System allowing Native West to customise phone call flow, directing calls to field agents etc.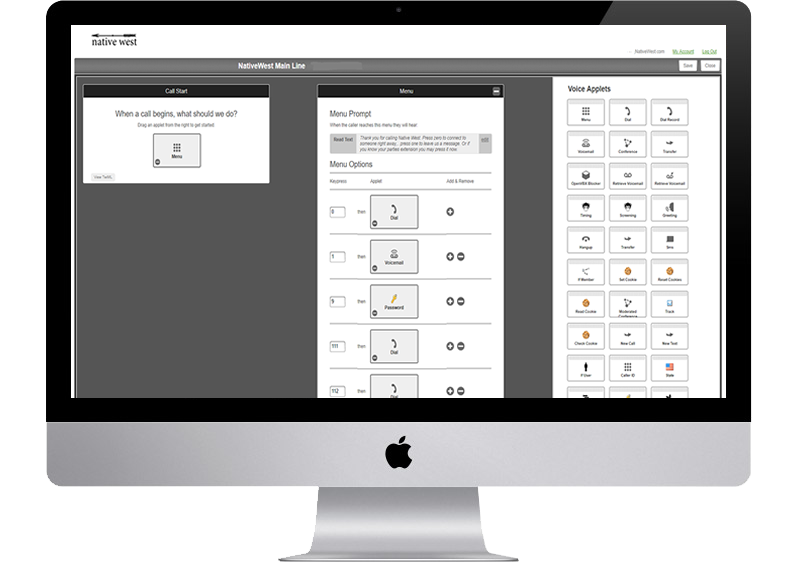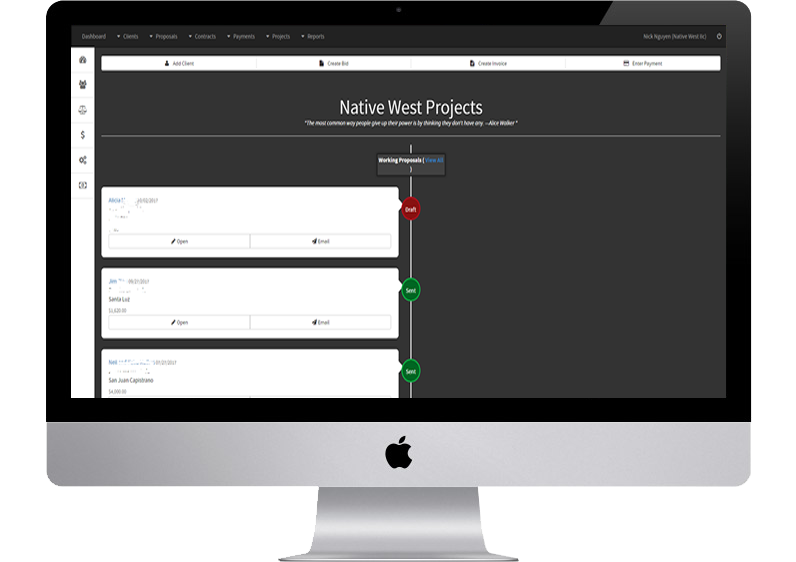 Management Platform
Bidding and Contract System
This is the companies backbone because its responsibility is to coordinate and connects the various departments (Sales, Construction, Accounting and Management) in the many stages of landscape construction.
Want more control over your company?
Schedule a free phone consultation